Corporate solutions
Business travel, expatriates and foreign business visitors
Europeiska ERV specializes in business travel insurance and insurance for personnel stationed abroad. We insure business travellers and personnel stationed abroad for long periods of time, and are well aware of problems which may arise and what protection is required.
Our clients include both major listed companies and small to medium-sized businesses with business travellers and staff stationed abroad. Discuss your requirements with us, and we will provide insurance cover tailored to your specific needs.
What is included?
Some areas are always covered, regardless of what insurance cover you choose. These include:
24/7 cover for business travellers
Access to our Euro-Center service offices, which have been set up around the world.
Free access to MediCall, Europeiska ERV's own medical information service.
Corporate travel insurance
Businesses whose operations involve a lot of business travel benefit from signing an annual contract. This covers all business travel for a year, at a fixed price. When the contract expires, you can either extend the existing contract or sign a new one.

>> For more information on Corporate travel insurance, click here.
Expatriate insurance
Europeiska ERV provides insurance cover for staff stationed abroad and any family members accompanying them. There are different levels of insurance cover for expatriates, which can be customised to suit your company's specific needs.
>> For more information on Expatriate insurance, click here.
Business visitor
We offer special insurance cover for foreign visitors, e.g. researchers, guest speakers and project groups. Insurance for visitors covers them throughout their stay in Sweden.
>>For more information about the insurance Business visitor, click here.
Important material and forms
Health declaration

Health declaration - Children under 16 years of age
Travel/Medical insurance card
Travel Insurance Card - for business travelers
Medical Insurance Card - for expatriates
Russian Medical Insurance Card - for expatriates in Russia
Notification of claim/Pregnancy and childbirth
Contact us
Would you like a quote or to know more about the range of insurance solutions we can offer your company?
Speak to a member of our customer services team, telephone +46 770 45 79 70, or send an e-mail to corporate@erv.se.
If you have questions regarding claims please call +46 770 456 917, or send an e-mail to corporateclaims@erv.se.
In case of emergency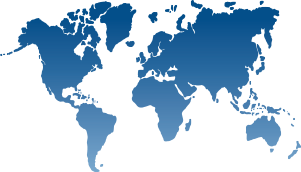 Please contact Europeiska ERV Alarm:
+46 770 456 920
High-risk areas

Do you want to know which areas of the world that have an elevated risk prognoses right now? Take a look at our list of high-risk areas in the world.