Appeals, advice, reviews
Here you will find information about appeals, advice and reviews
I am not happy with the outcome. How can I appeal?
If you are unhappy about a decision in a case, you can ask for the decision to be reviewed. This is how you do it:
First contact the claims adjustor who has dealt with your case. A chat or a letter can provide additional information and sort out any misunderstandings. If you are still dissatisfied, you can contact your claims adjustor again, and ask for our Customer Ombudsman to review your case. It is always best to make an appeal in writing.
Advice and review from outside Europeiska ERV
If you are dissatisfied with a decision, you can always ask an independent party for advice and suggestions on how to proceed.
Claims assessor, arbitral tribunal
If you do not agree with our assessment of the value of damaged property, you can request an independent valuation.
Various insurance panels
Konsumenternas försäkringsbyrå [The Swedish Consumers Insurance Bureau]
Operated jointly by insurance companies
Finansinspektionen [the Swedish Financial Supervisory Authority] and Konsumentverket [the Swedish Consumer Agency]. The Bureau provides free advice and assistance on a range of insurance matters for private individuals.
Address: Karlavägen 108, Box 24215, 104 51 Stockholm
Telephone: 08-22 58 00
Allmänna Reklamationsnämnden [The Swedish National Board for Consumer Disputes]
ARN reviews complaints from private individuals. The review is carried out free of charge.
Street address: Teknologgatan 8 C,
Postal address: Box 174
101 23 Stockholm,
Telephone: 08 508 860 00
Personförsäkringsnämnden [The Personal Insurance Board]
Provides advisory opinions at the request of policy-holders (consumers) in disputes between the policy-holder and providers of illness, accident and life insurance.
Address: Karlavägen 108
Box 24067
104 50 Stockholm
Telephone: 08 522 787 31
Ansvarsförsäkringens Personskadenämnd [Liability Insurance Personal Injury Board]
Reviews loss adjustment issues regarding claims for personal injuries under liability insurance and other policies other than vehicle third party insurance.
Address: Karlavägen 108
Box 24067
104 50 Stockholm
Telephone: 08 522 787 31
Allmän domstol [Court of General Jurisdiction]
Even if your case has been reviewed by any of the above panels, you can still approach a court with your case. To cover some of the cost of taking your case to court, you can:
apply for legal aid which makes a contribution to your legal expenses following a review of your earnings
legal expenses insurance. In many cases, the legal expenses clause in the policy can be used.
Statutory limitation of claim
If you wish to claim insurance compensation, you must bring an action against Europeiska ERV within ten years from the date when the insurance agreement entitles you to such protection. Otherwise, the right to compensation is lost. If claims have been made to the insurance company Europeiska ERV within this time, the deadline in accordance to the first sentence is always at least six months from the date that the company has declared its final position in a given claim.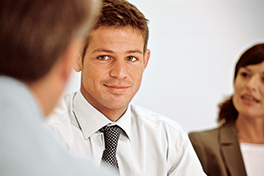 Did not find what you were looking for?
On the page Contact us you will find our contact information.