Expatriate in the US
Here you will find information linked to beeing an Expatriate in the US
How do I find a medical provider in the Network?
You will find all providers in our Medical Provider Search. Providers within the network shall always be used otherwise you may be charged 50% of the medical expenses.
What is a PPO Network?
Healthcare in the United States is expensive and using the provider network will save everyone unnecessary costs and more affordable premiums for employers and employees.
We work together with GMMI/Aetna to provide you with better access to the US health care system and make it possible for US health care providers to recognize your insurance.
What happens if there is no provider within the network in my area?
If there is no care provider from the network within 10 miles (16 kilometers) from the city of residence, your fee shall only be $25/visit. In this case please contact Euro-Center for a Confirmation of Benefits to be sent to the provider prior to the visit.
Why is it important to find yourself a General practitioner/Family doctor?
We strongly recommend you to do so ASAP. It is essential that you have a General practitioner/Family doctor who can be part of your personal health care. This relationship should be established before there is an emergency.
This is also to avoid unnecessary visits to the Emergency room.
Do I always need to bring my Medical Health Card?
You are required to present your Medical Health Card when you are visiting a care provider. Otherwise it may result in reduced compensation.
Can I also use this card at the Pharmacy?
Yes, this card is a combined health- and pharmaceutical card. It gives you good discounted prices for both non-covered as well as covered medicine. However, you have to pay upfront at the pharmacy for all costs. You thereafter complete a claims notification form and forward to Euro-Center and they will reimburse you for your expenses covered by the insurance. To find a pharmacy please enter the pharmacy search
When do I need pre-authorization from Euro-Center?

Note that pre-authorization is required for certain types of treatment, as explained in the policy conditions in sections B and G (e.g. hospital admissions, major diagnostic testing as CT-scanning and MRI).
Pre-authorization is also required for treatment expected to exceed USD 1.500 (SEK 10.000).
This means you shall contact Euro-Center in good time before the commencement of treatment to avoid the risk of compensation being reduced or eliminated in full.
Do I need to notify Euro-Center of my pregnancy?
Yes, all pregnancies must be notified along with a cost estimate from OB/Gyn at the start of the pregnancy. Euro-Center may advise you to use another provider if necessary. Please find the form here, Notification of Pregnancy form
What is my co-pay fee within the network?
There is a fee of $25 for medical service provided within the network. This fee shall be paid directly to the care provider by you. Please, see the schedule below.
What is my co-pay fees outside the network?
There is a fee of 50 % of total expenses. Please observe that the Medical Health Card is not valid outside our network.
If there is no care provider in the network within 10 miles (16 kilometers) from the city of residence, the fee shall only be $25/visit.
What is Maximum out-of-pocket per calendar year?
It is the highest total amount of co-pay fees per calendar year that you shall pay up front.
Note that costs outside the network are not included in the maximum out-of-pocket amount. Please, see the schedule below.

Maximum out-of-pocket per calendar year
Within network
• $500 – single person
• $1,000 – family
Outside network
• you must pay 50% of expenses of treatment
Fee schedule for service covered by the policy
When is a case considered to be an emergency?
Emergency medical condition is a medical condition manifesting itself by acute symptoms of sufficient severity, which may include severe pain or other acute symptoms such as the absence of immediate medical attention could reasonable be expected to result in any of the following:
Serious jeopardy to the health of a patient
Serious jeopardy to the health of a fetus
Serious deterioration of bodily functions
Serious dysfunction of any bodily organ or part
What to do if a provider leaves the network?
It is up to each provider to decide if and when they want to join or leave the network. Unfortunately, this is a process we cannot influence. Please find a new provider within the network to avoid the 50 % co-pay fee.
What is balance billing?
It may happen that some hospitals and medical practices attempt to force the individual policy holder to pay the remainder of the bill (the difference between a health care plan's payment and the physician's full charge). This is neither acceptable nor legal, as they have already accepted an agreed price. Your credit rating will not be affected by any outstanding balances due to a provider. Euro-Center USA is the responsible party for the payment and therefore you are not liable. Simply forward the bill or notice to Euro-Center USA by fax or e-mail and they will take action directly with the provider.
Read more about US billing system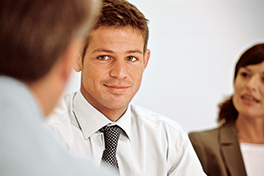 Did not find what you were looking for?
On the page Contact us you will find our contact information.