Making a claim
Here you will find information linked to making a claim
Which receipts / certificates are required?
To be able to settle your claim we need certain documents. By following the links in the list below you can see which certificates / receipts you need to submit.
When can I report a claim?
You can report a claim as soon as something has happened. You do not have to wait until you return home from your trip. The easiest way to report a claim is here on our website. You can submit a claim at any time, day or night, from any place in the world.
What happens after my claim is submitted?
After your claim is submitted you will receive a confirmation by e-mail, it's very important that you read this. In the confirmation you will be advised on what documents we need to proceed with your claim, in the case that they are not already uploaded along with your reported claim. Once we have received all requested documents we will start working on your claim. Under normal circumstances you will be contacted by us within one week. During more hectic periods it can take up to four weeks before you receive an answer.
Can I provide receipts and certificates at a later date?
If you want to send receipts and certificates to us after your calim has been reported you are welcome to do that by e-mail to: myclaim@erv.se (only state your claim number in the subject line!): or by mail to ERV; Box 1; 172 13 Sundbyberg. Always refer to the claim number you receive after the claim has been reported.
Do I have to send in paper copies of receipts?
No! The easiest way to attach receipts is to upload them when you make your claim, alternatively you can submit them at a later date by e-mail with reference to your claim number. If we under exceptional cases would need the original receipt we will contact you.
There are questions I don't know how to answer?
Try your best to answer the questions. If your claims handler have a hard time understanding any given answer or need additional information we will contact you.
What do I do if I have additional insurances?
If you have additional insurances other than Europeiska ERV's you can report your claim to one insurance company at a time or to several at the same time. It's important that you - in your claim report -alert all involved insurance companies that you intend to contact several companies. Remember to state the names of the other insurance companies as well as already received compensation from any other insurance.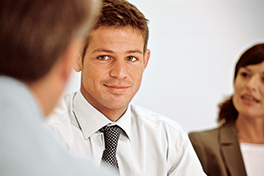 Did not find what you were looking for?
On the page Contact us you will find our contact information.
If you have questions regarding claims please call +46 770 456 917, or send an e-mail to corporateclaims@erv.se.