Staff based abroad (expatriate)
Here are the answers to some of the most common questions about staff posted abroad
How do I know what my cover is?
Your business insurance with us covers essential and reasonable medical expenses in the event of illness and accident. Some parts of the insurance, e.g. dental cover, physiotherapy and treatment by a chiropractor, often provide limited cover. Contact your HR department to find out more about your cover.
How do I find a hospital or clinic in the area where my family and I are stationed?
Contact your Euro-Center for help. You can also use our search engine, www.vip-online.com, to find hospitals and clinics. Contact ERV to obtain a user ID. corporate@ERV.com
Do I need to bring my insurance card?
We recommend that you carry your Medical Insurance Card at all times. It contains important information, such as policy number and telephone number to the emergency centre. This information is also important for the hospital/doctors in the event of an emergency.
Do I need to return the insurance card to you when my foreign posting ends?
When your foreign posting ends, we ask you to destroy your insurance card or return it to your HR department/Euro-Center/ERV. If the card is used after your foreign posting has ended, you are personally liable for all costs related to the insurance policy.
When can I contact a Euro-Center?
Whenever you need help where you are. Euro-Centers can handle most issues relating to your insurance with ERV, such as advice, claims and local assistance. We advise you to contact your local Euro-Center if you need to find a doctor or hospital.
When can I contact Europeiska ERV Alarm?
In an emergency, you should go to a hospital or call an ambulance. Once you have done this, you can contact Europeiska ERV Alarm and inform them of the situation. Europeiska ERV Alarm will take any action required by the situation, e.g. issue a payment guarantee and inform your Euro-Center.
If I arrive at my post without any information on the area, the medical situation etc. – what do I do?
Your Euro-Center is your initial contact on insurance-related matters. The staff are familiar with situations faced by expatriates, and know their local area well. Don't hesitate to contact your local Euro-Center for information.
What languages are spoken at the Euro-Centers?
The staff at our Euro-Centers are multi-lingual. At the office, the staff speak English as well as the local language. In most offices there is also Scandinavian speaking staff. For more information, please visit www.euro-center.com.
What if I need medical advice?
MediCall is our health advice line. At your request, you will be called by a doctor who will answer your medical questions. The telephone number is printed on the back of your insurance card.
What is direct billing and when can I use it?
In locations where we handle a large number of cases/injuries, the Euro-Centers have signed direct billing agreements with our medical services providers. All you have to do is show them your Medical Insurance Card and fill in a claims form, and the bill will be sent to the Euro-Center. Before asking the medical services provider for direct billing, please read the terms of your insurance. Any excess or services not covered must be paid directly to the hospital/clinic.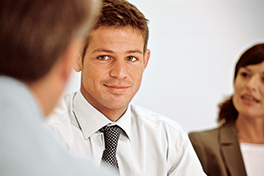 Did not find what you were looking for?
On the page Contact us you will find our contact information.