If you have Corporate travel insurance, Insurance cover for business visitors or Business travel insurance
Here you will find information linked to which receipts / certificates that are required when making a claim
Please attach the following documents to your claim:
Ticket or travel document showing the price of the trip, destination and travel period. If you bought your insurance through a tour operator, it should also state what insurance you have purchased.
If you've been on a business trip and have business travel insurance, we would like you to send a certificate of business trip from your employer.
In case of delayed flight, train or other means of transport
Certificate stating the reasons for the delay and how long the delay lasted (provided by airline or tour operator ).
Receipt for purchase during the delay (such as food and beverage).
In case of delayed luggage
In case of excess / deductible claim
Documentation from car-/rental car-/home insurance showing that you have received compensation, with the excess deducted.
A copy of the police report, if the damage is reported to the police.
In case of cancelled trip/event
Ticket and booking confirmation, showing the price of the trip / event.
Certificate stating the reason for cancellation (e.g. medical certificate, police report, death certificate).
If you cancel a trip, you should also enclose a letter from your tour operator/travel agency/airline where cancellation fee is stated.
In case of illness, accident or a visit to the dentist
Receipt showing healthcare and pharmaceutical cost (in original).
Medical certificate.
Regarding death benefit in case of accident you need to submit a death certificate issued by a medical doctor and the bank account number of the estate.
Compensation holiday guarantee
If you have been ill or suffered an accident - a medical certificate stating the diagnosis and the number of sick days.
If you have suffered a serious event - the police report, medical certificate, certificate from a competent authority.
In case of lost, damaged or stolen property
In case of theft, you must enclose a police report.
If your luggage is damaged during the flight, you must enclose the PIR (PIR - Property Irregularity Report) from the airline.
If your luggage is lost after the check-in, you must send a final report from the airline confirming that they were unable to find the luggage and what compensation you received from them.
If possible, send receipt for the lost / damaged property.
Other events
Certificates confirming the event.
Receipts for any expenses you want compensation for.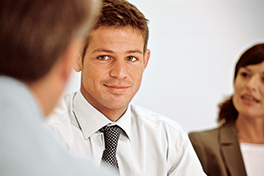 Did not find what you were looking for?
On the page Contact us you will find our contact information.